WordPress 5.0 is now available!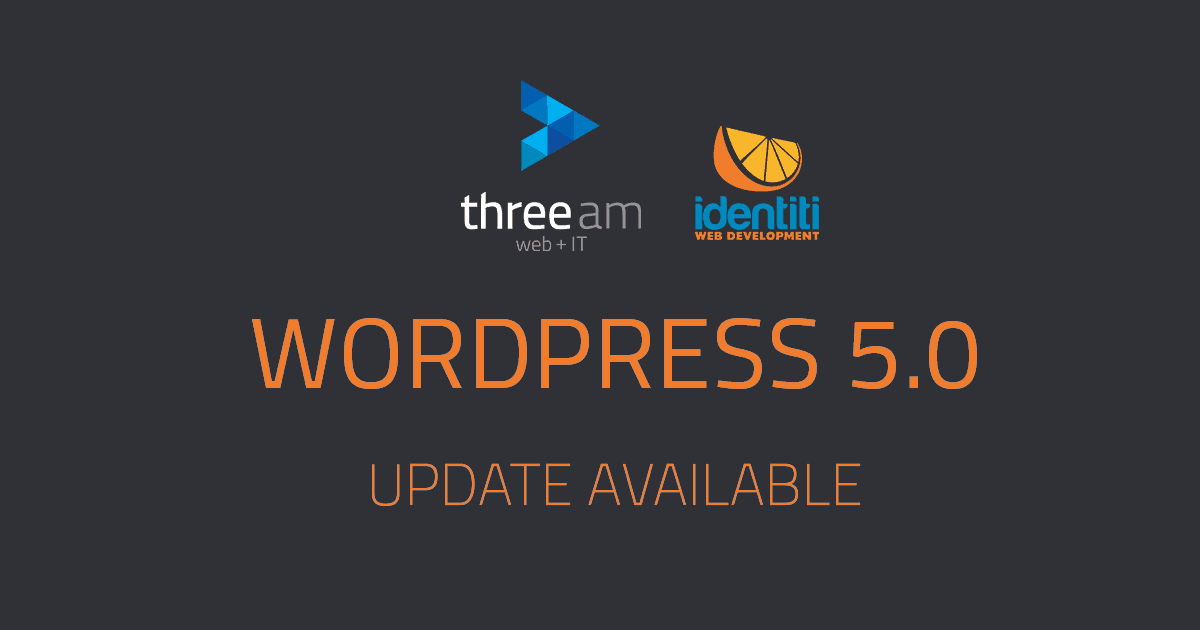 WordPress 5.0 is now available! One of the biggest updates in many years, WordPress 5.0 is packed with new features, but the biggest one is a built-in page editor called Gutenberg.
For existing Identiti WordPress Maintenance Plan clients, we will be rolling out the WordPress 5.0 updates progressively over the next month or so. There is no rush to jump onto it straight away as there are often teething issues with a new major release, and not all plugins are compatible yet.
Now is a great time to jump onto a Maintenance Plan as the major 5.0 update is included, along with plugin updates, backups, as well as premium Caching and Security plugins. Take the worry out of running updates and let us handle it for you!