Launching our new WordPress Maintenance Plans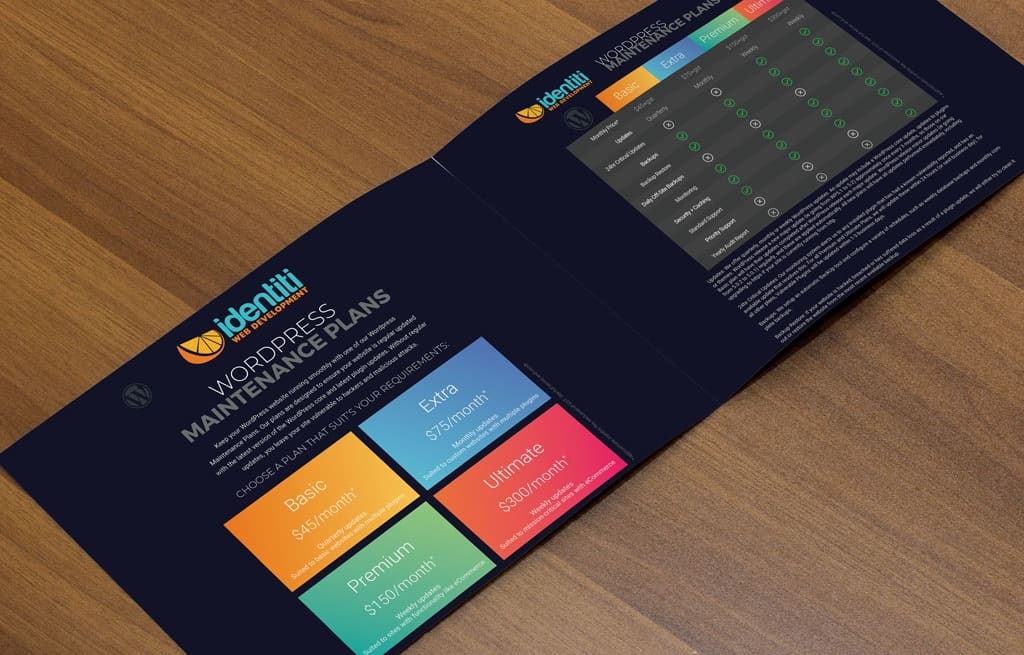 We have completely revamped our plans to provide our customers far greater value, with better monitoring, disaster recovery, off-site backups and image compression.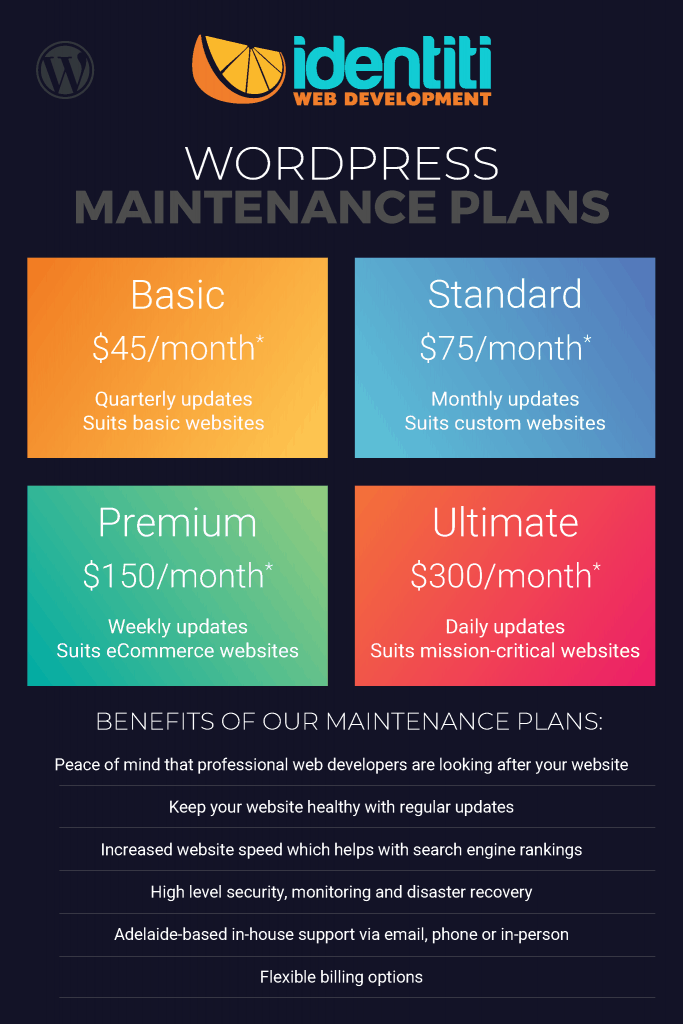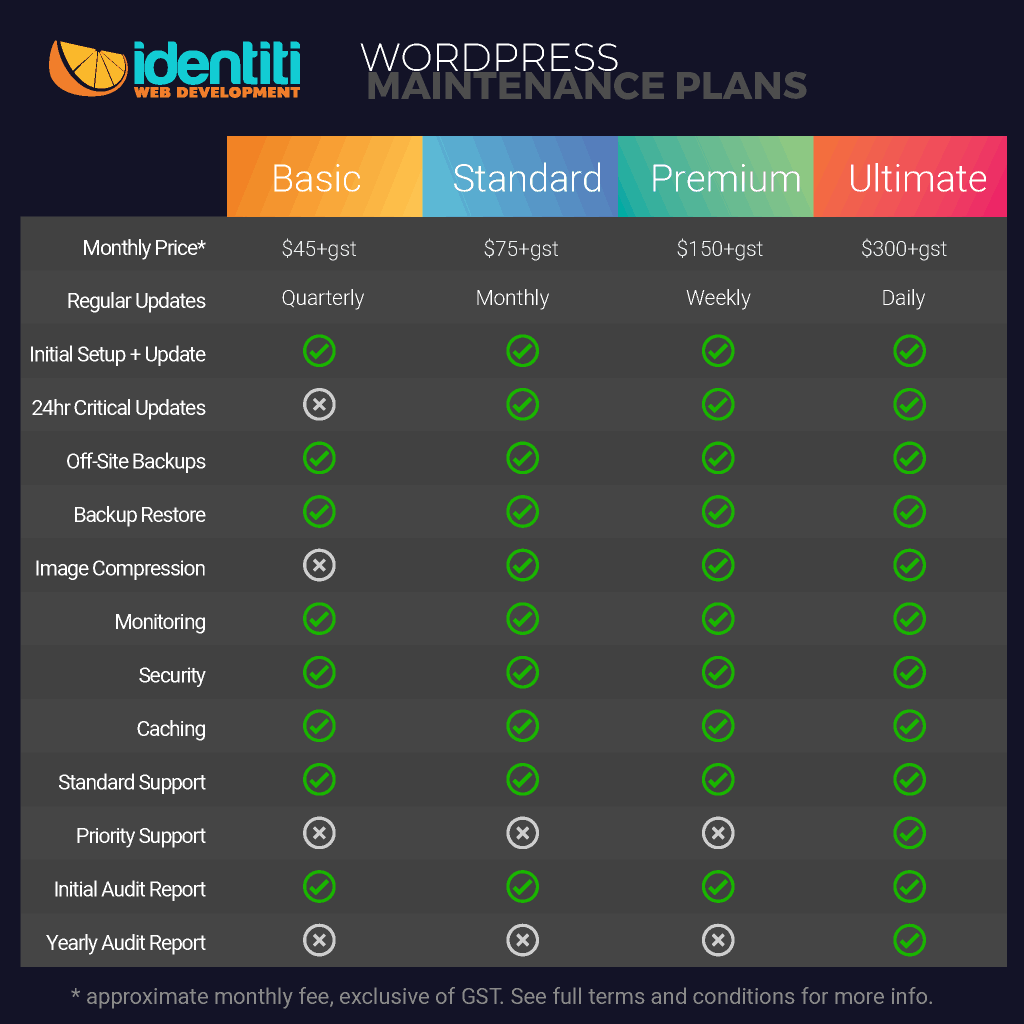 What's different from the old plans?
Previously we only offered two plans based on frequency of updates – these were either quarterly or weekly. We have now added in monthly and daily to better service the needs of our clients.
New features to our plans include:
Off-site and incremental backups using WP Time Capsule and Amazon S3 storage
Backup restore using WP Time Capsule
Image compression using ShortPixel (huge benefit to SEO)
Uptime Monitoring – if your website goes down for whatever reason, we are immediately notified
Audit Reports to check the health of your site
Existing maintenance plan customers
All existing maintenance plan customers will be switched over to a corresponding new plan over the coming months. In many cases your existing pricing may remain the same, however we will discuss any changes on a case-by-case scenario.